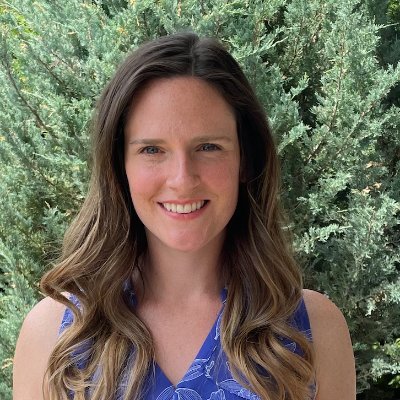 Megan Mahoney
BioCanRx - Canada's Immunotherapy Network
Director of Scientific Affairs and Training Programs
Ottawa

---
Contact Me
on LinkedIn
---
I work as Director of Scientific Affairs and Training Programs at BioCanRx - Canada's Immunotherapy Network, a federally funded Network of Centres of Excellence. Our vision is to cure patients and enhance the quality of life of those living with cancer. We are a not for profit and Network of Centres of Excellence composed of academic health centres across the country. BioCanRx invests in leading edge Canadian immune oncology research translating world-class technologies from the lab into early phase clinical trials. BioCanRx provides researchers with access to funding, expertise, training and manufacturing facilities and is a leader in the translation, manufacture and adoption of innovative cancer immunotherapies. By building an ecosystem to address the gaps in funding, training and expertise, and by leveraging existing Canadian research and infrastructure investments, we are able to greatly accelerate the development of new immunotherapies for patients. Our network approach is key to our success, achieving synergies, minimizing duplicative efforts, and ultimately achieving a coordinated alignment of efforts across the country.

I am passionate about HQP development, training and mentorship/sponsorship. In addition to my role at BioCanRx, I also serve as a volunteer program advisor for the Science to Business Network (S2BN),where I initiated and lead a national mentorship program targeted at graduate students and postdoctoral fellows looking to transition out of academia.

I am also passionate about life sciences broadly, the Canadian life-sciences ecosystem, and science policy. I am serving my third year as a volunteer CSPC program committee member.

I really enjoy bridging gaps, finding multi-sectoral and multi-disciplinary commonalities, and engaging with experts in various fields and sectors. I welcome a "hello" from other CSPC delegates who wish to simply informally chat and learn from each other, or connect on professional matters.